Next week is Dementia week on Radio Lonsdale.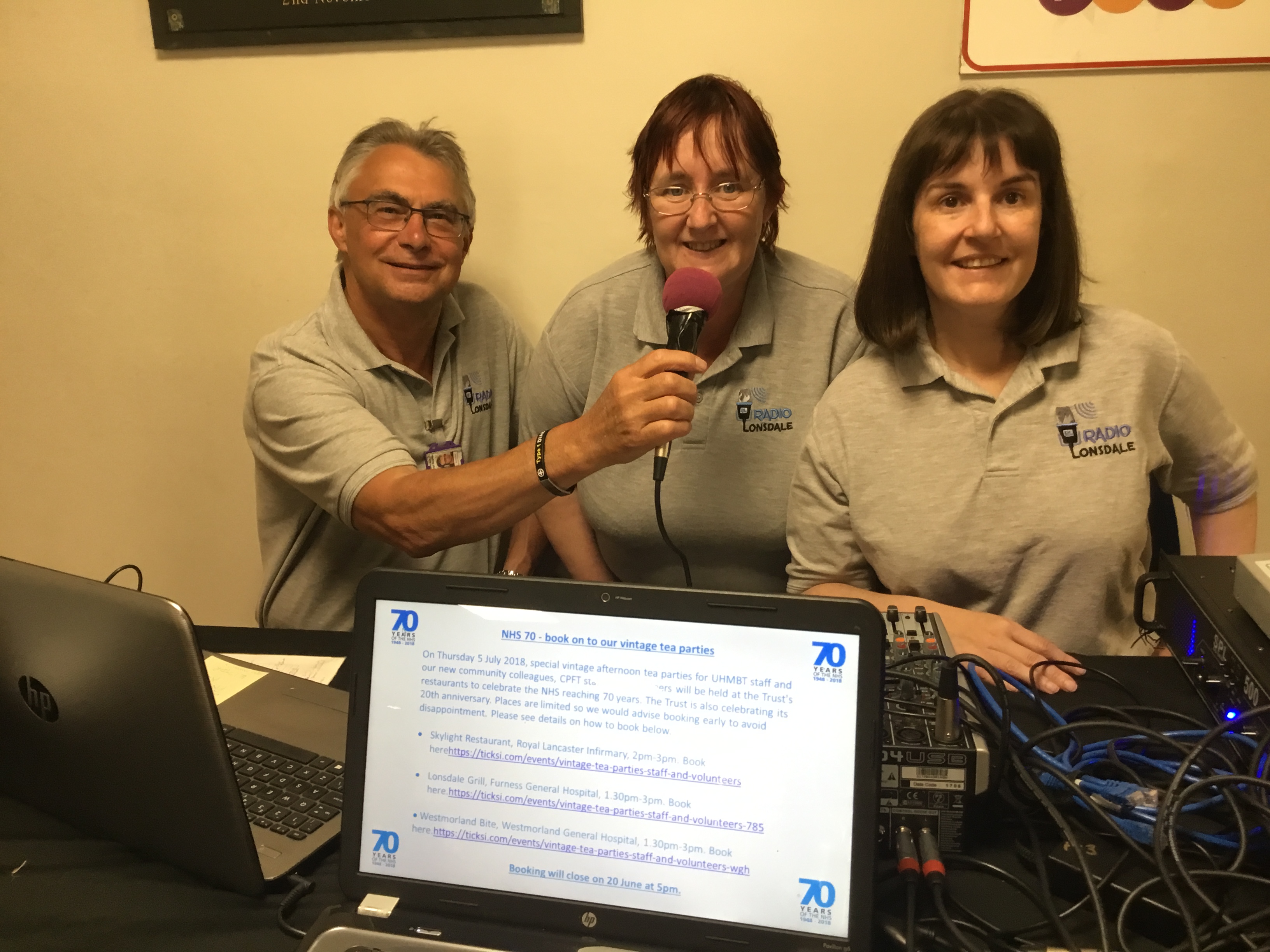 Our volunteers will be present at 3 events, beginning at Cupcake Day for Dementia in the Furness General foyer on Thursday 24th May, from 11am. On Friday 25th May, Rad
io Lonsdale will broadcast at the Dementia Awareness event at Royal Lancaster Infirmary and on Saturday 26th May, we are at Hawcoat Park for Kick Off 4 Dementia. Full details are as follows:
THURSDAY 24TH MAY – CUPCAKE DAY FOR DEMENTIA ACTION WEEK (11AM-3PM), FURNESS GENERAL HOSPITAL MAIN ENTRANCE
Display stands to includes advice on:
* Dementia Care in hospital
* Royal Voluntary Services
* Furness Carers
* Age UK
* Hospital catering team
* Parish Nurse
Radio Lonsdale will be supporting us live throughout the event
Everyone's welcome please come a long and join the fun;
Your hospital and community working together for you
FRIDAY 25TH MAY – DEMENTIA AWARENESS EVENT, MEDICAL UNIT 2, RLI
Royal Lancaster Infirmary hosts their own Dementia Awareness event on Friday, with much the same advice, stands and access to staff, agencies, teams and departments. Radio Lonsdale will once again be present and live from this event.
SATURDAY 26TH MAY – KICK OFF 4 DEMENTIA, HAWCOAT PARK, (11AM-5PM)
Dan Webber's Kick Off 4 community awareness event returns again for 2018, this time fundraising and raising awareness for dementia. More ex-footballers, famous celebrities and locals turn out to support another wonderful cause. Radio Lonsdale is proud to be present at this event.