---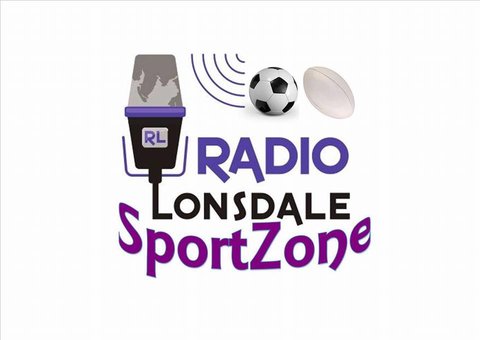 SPONSORED BY:- NATIONAL LOTTERY BIG FUND GROUP
Join us LIVE as Barrow Raiders begin life in the BetFred Championship, following last season's superb promotion from League One, right here on Radio Lonsdale!
The show only broadcasts when Barrow Raiders Rugby League play their home games.  Radio Lonsdale features all rugby matches from the JF Hornby Stadium (Craven Park), including the pre-season friendlies, Challenge Cup and, hopefully later in the season, the Super 8's!
Dan Payne & Grahame Dale bring you all the action. Tune in on Hospedia Channel 1 for all the news, views and live full match commentary – right to your bedside in FGH!  Staff & visitors at Furness General Hospital can listen in on Channel 5 in all reception areas.
If rugby league is your game, then "SportZone – Rugby League" is for you!  Full match commentary and no switching to other games or sports, followed by live interviews with the Raiders Coach and players. All Raiders' home games now kick off at 3:00pm on Sunday.  Our broadcasts begin, with team news, at 2:50PM.
Anyone can now also hear the live Raiders' games via our website here: Radio Lonsdale on the Internet simply click on the "Listen Live" button on the website header.  Important games are now also provided, free of charge, to our Community Radio partners at 106.3 CandoFM.  Instructions are provided on our website side bars.
After each game we'll name the Radio Lonsdale Man of the Match and these votes will lead to the Radio Lonsdale "Player of the Year" award at the end of the season.
Schedule
Sunday - 2:30 pm - 6:00 pm
Playlists