Genre:
2010's
Acoustic
Country
Easy Listening
Eighties
Musicals
News
Nineties
Noughties
Oldies
Pop
Seventies
Soundtrack
---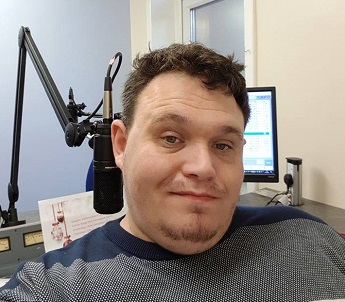 SPONSORED BY:-
Thursday Afternoons will never be the same again
Join Our Football Commentator ADAM JOHNSON as he steps away from the press box and into our studio
The 1st hour of the show see's the return of The Mystery Chart. Adam will be relaying a UK Top 10 from the Official Charts of a Week in a certain year. – Can you Guess the Year and Number 1 song from the Clues provided? If you think you can then you can dial in on *800 on your Bedside Phone or Dial 01229 877877 on your mobile phone and speak to Adam in the Studio
The 2nd Hour of the show will be the Memory Hour. Tracks and News from a Chosen year as we take a trip down memory lane!!!
All this plus guests, news and just general foolery!!!!!!
Schedule
Thursday - 12:00 pm - 2:00 pm
Playlists